The new Rittal-Franklin Empire partnership offers customers over 100 years of Canadian expertise and service!
2020-06-03. With Rittal celebrating 25 years in Canada in 2020, and Franklin Empire shaping the electrical industry for over 75 years, this expanded partnership offers Canadians a century of commitment, quality and excellence!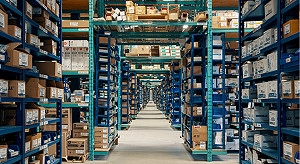 Mississauga, ON. In 2017, Rittal Systems Ltd. welcomed Franklin Empire to its distribution/partner network in Ontario. Just a few years later, Rittal is pleased to announce that Franklin Empire will become a distributor for Rittal in Quebec as well!
This announcement marks a new era in the Rittal-Franklin partnership as these two industry-renowned family-owned companies join hands to serve their customers better! Franklin Empire Inc. is the largest independently owned electrical distribur in Canada, with over 500 employees and an inventory investment exceeding $35 million. In Québec and Ontario they have 23 branch locations and five assembly and repair shops. Rittal is the world's largest producer of enclosures, heating and cooling systems, power distribution and IT solutions as well as software, part of the Friedhelm Loh Group in Germany.
Andre Bousette, Director, Sales, Eastern Canada, Rittal Systems Ltd., said, "We are delighted to partner with Franklin Empire in Quebec, so that our enclosure solutions will now be easily available through their multiple branches all over Quebec, in addition to their network in Ontario. We are confident that collaborating with Franklin Empire in Quebec will expand our reach to new areas and industries, and will enable us to service our customers faster and better!"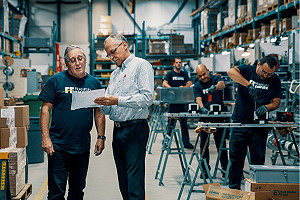 Added François Béland, Regional Manager, Franklin Empire, "We are delighted to become a distributor partner of Rittal in Quebec as well as Ontario. Everything we do is customer-focused, and we are committed to developing and enhancing our expertise in new areas to offer the most innovative solutions quicker, to reduce costs and enhance productivity. To that end, we know that Rittal's extensive product line will complement offerings of our key suppliers, and offer integrated solutions to the end customer!"
About Rittal Systems
Rittal Systems Ltd., headquartered in Mississauga, Ontario, is the Canadian Subsidiary of Rittal GmbH & Co. KG, with headquarters in Herborn, Germany, and is one of the world's leading system suppliers for enclosures, power distribution, climate control, IT infrastructure and software & services. Customers from all sectors of industry, from
mechanical and plant engineering, as well as from the IT and telecoms market are making use of system solutions from Rittal. Founded in 1961, Rittal is now active worldwide with 12 production sites and 58 subsidiaries. With 10,000 employees worldwide, Rittal is the largest company of the proprietor-run Friedhelm Loh Group of Haiger, Germany. www.rittal.ca
About Franklin Empire

Franklin Empire Inc., a family owned electrical distributor, supplies electrical components for new construction, renovation and the maintenance of industrial plants as well as residential and commercial buildings. They also specialize in automation systems for manufacturing processes and have a product / service offering that is unique among Canadian Electrical Distributors. Franklin Empire's proud heritage dates back from 1898, (L.S. Tarshis, E.W. Playford, and Lynn Macleod). The 1992 merger of Franklin Playford (1946) and Empire Electric (1942) established Franklin Empire Inc. The company has since grown to over 20 branch locations in Quebec and Ontario, including 5 assembly and repair facilities. Franklin Empire employs over 525 people, has an inventory investment exceeding $35 million.
www.franklinempire.com
Media Contact:
Sandra Abuwalla
Rittal Systems Ltd.
marketing@rittal.ca