Noel Alimentaria: IT infrastructure from a single source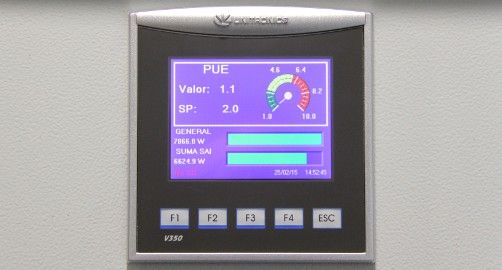 Noel Alimentaria uses the Rittal components to run a tier-2 data centre in line with the international TIA-942 standard. Data and equipment are fully protected.
Noel Alimentaria is a family-owned enterprise that has a long history and a modern outlook. Established in 1940, it has become one of the leading companies in the Spanish meat industry, with more than 1.200 employees at nine production and logistics sites. Around 52 percent of its products are exported to five continents. This means Noel Alimentaria frequently has to conduct audits to validate the quality and safety of all processes. In addition to high safety standards, environmental responsibility is also very important to the company. To lower energy consumption, it decided to install a new data centre fitted out with solutions from Rittal.
"We opted for Rittal because they offer a complete product range and have a good reputation when it comes to data centre and industrial applications."
Joan Puigdemont, CIO, Noel Alimentaria S.A.U
New DC to reduce energy consumption
It was the company's commitment to quality, safety and the environment that led the IT department at Noel to press ahead with the new data centre project. The aims were to ensure production could run without interruption, with all data backed up at all times. Most business processes at Noel need the data centre to run smoothly. For example, an unscheduled interruption lasting just one hour could result in a loss of around 30,000 euros for the company. What's more, the company also wanted to drive down its energy consumption. Racking up annual energy costs of 26,000 euros, the old data centre was not very efficient.
Noel estimates that achieving a PUE (Power Usage Effectiveness) value of 1.4 or less could result in savings of 10,000 euros a year. After an exacting selection process, Noel Alimentaria chose the IT partner Abast as its technology partner for the data centre project, and by association therefore Rittal.
Focus on secure solutions
Abast fitted out the new data centre entirely with Rittal components. These are housed in a Rittal security room and are protected from fire, water and unauthorised access.
A fire protection system based on the discharge of heptafluoropropane gas keeps the equipment safe if a fire breaks out in the room. A modular UPS in a 20kW rack protects the equipment from overvoltage and provides an autonomous power supply that lasts 120 minutes.
Rittal LCP DX precision climate control units located between the server racks are used to cool the systems. The cold-aisle design principle ensures excellent energy efficiency. The Rittal CMC monitoring solution keeps track of ambient conditions such as moisture and temperature.
PUE of around 1.1
Noel Alimentaria uses the Rittal components to run a tier-2 data centre in line with the international TIA-942 standard. Data and equipment are fully protected. Since the data centre was taken into operation, IT systems have exhibited 100 percent availability. This high security standard has enabled Noel to achieve higher scores in the audits conducted on its extensive distribution chains. It has scored an average PUE value of 1.1. As a result, Noel has been able to reduce its CO2 emissions and save 17,000 euros on annual energy costs.