Dr. René Umlauft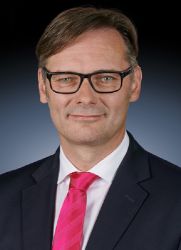 Managing Director International Sales
Born in 1964 in Berlin. Studied and obtained a doctorate in Production Technology/Factory Planning at the Technical University of Dresden.
Over the past 20 years, he has held numerous management positions, at Siemens' Power Generation Division and in various functions at MAN SE.
From 2017 to 2019, he was the managing partner of Römheld & Moelle Eisengießerei GmbH. Parallel to this, he worked for many years as an independent management consultant for strategy, sales and internationalisation.
Since 2019, he has been Managing Director International Sales at Rittal with responsibility for the regions of Europe, North and South America, Asia-Pacific, as well as the Middle East and Africa.