Dr. Karl-Ulrich Köhler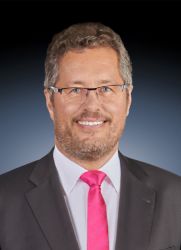 CEO of Rittal GmbH & Co. KG. and CEO of Rittal International
Born in Gissigheim, Germany in 1956. Studied metallurgy and was awarded a doctorate in this field at the University of Clausthal. Later: Advanced Management Program at Harvard University in Boston, USA.
From 1990 to 2014 he held various management positions at Krupp Hoesch Stahl and ThyssenKrupp, most recently with responsibility for ThyssenKrupp Steel. He was also a member of the Executive Board of ThyssenKrupp AG. From 2010 to 201,6 he was CEO and Managing Director of Tata Steel Europe and a member of the Board of Tata Steel Limited in India.
He served on the Supervisory Board of the Friedhelm Loh Group from 1996 to 2016. Since 2016, he has been CEO of Rittal.