Discontinued article.
Information on the discontinued articles
This item will be discontinued on 15.02.2019
This item is being replaced by
9681888
Roof plate IP 2X with ventilation hole for VX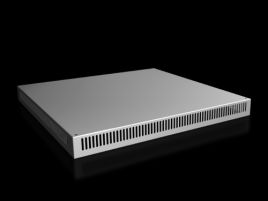 Click here for the successor item
Close
Product description
For enclosures without roof plate and in exchange for the standard roof in other TS enclosures.
The product was added to your wishlist
No. of packs*
* Pack of sale = 1 pc(s).
+ Product description
Applications:
For enclosures without roof plate and in exchange for the standard roof in other TS enclosures.

Surface finish:
Textured paint

Supply includes:
Assembly parts

To fit:
Width: = 800 mm
Depth: = 800 mm

Build height:
72 mm

Packs of:
1 pc(s).

Weight/pack:
5 kg

EAN:
4028177465114

Customs tariff number:
94039010

ETIM 6.0:
EC000744

ETIM 5.0:
EC000744

eCl@ss 8.0/8.1:
27182405

eCl@ss 7.0/7.1:
27182405

eCl@ss 6.0/6.1:
27182405

eCl@ss 5.1/5.1.4:
27189234

Product description:
SV Roof plate, WD: 800x800 mm, IP 2X, for TS, H: 72 mm, with ventilation hole