Discontinued article.
Information on the discontinued articles
This item will be discontinued on 15.02.2019
This item is being replaced by
9666912
ISV installation kit for VX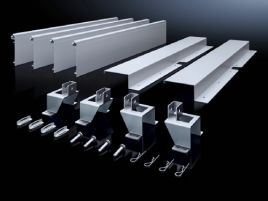 Click here for the successor item
Close
The product was added to your wishlist
No. of packs*
* Pack of sale = 1 pc(s).
+ Product description
Description:
For mounting ISV installation modules in TS enclosures.

Supply includes:
Mounting aid support
Contact hazard protection
Assembly parts

Note on Model No.:
Mounting angle 9666.712 and mounting plate 8612.400 are additionally required

To fit:
Width: = 850 mm
Height: = 2000 mm
Depth: = 400 mm
Depth: = 600 mm
Model No.: 9666.915
Model No.: 9666.955

Size:
Width units (WU) @ 250 mm: 3
Height units (U) @ 150 mm: 12

Packs of:
1 pc(s).

Weight/pack:
11.3 kg

EAN:
4028177803596

Customs tariff number:
39269097

ETIM 7.0:
EC001900

ETIM 6.0:
EC001900

eCl@ss 8.0/8.1:
27400613

eCl@ss 6.0/6.1:
27400613

Product description:
SV Installation kit (ISV), 3 WU (750 mm), 12 U (1800 mm), for TS (WH: 850x2000 mm)

– Customers who were interested in this item were also interested in