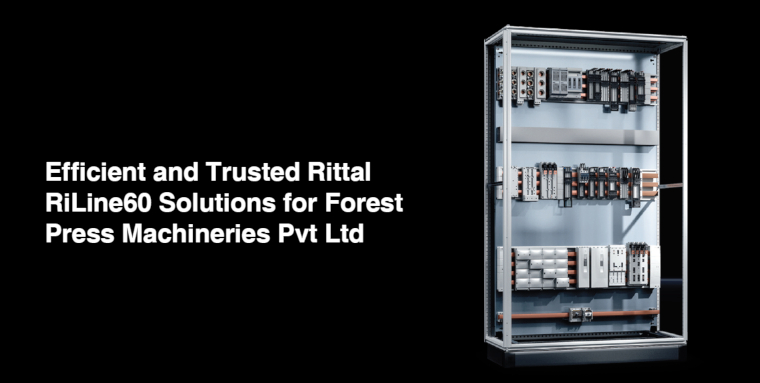 Forest Press Machineries Pvt Ltd (FPM) is a heavy machinery industry producing equipment for a large cross-section of industries especially the Concrete Industry. Forest Press Hydraulics Limited – the parent company of FPM was setup in UK in 1984. For their operations in India, Forest Press offers turnkey and end to end solutions to the customer from their production facility located in Bangalore.
Addressing the Problems
For Forest Press Machineries, a safe & secure Power Supply and Downtime to their concrete pressing machine was critical. FPM was on the lookout for a Reliable and One-Source Service Provider of quality Power Distribution Panels and Standardized Busbars.
Critical Components of the Project

Understanding the Forest Press Machineries Requirements
During the initial stages of the project, Forest Press approached Rittal for our Enclosure Solutions. They were procuring Enclosures and Busbars from different suppliers. Due to this reason, FPM was experiencing problems like Non-Standardization and Non-Compliance which led to long lead time for panel assembly, quality and mismatch in panel aesthetic look for every project. Our team of technical experts analyzed their requirements and presented them with Rittal Quality Solutions. We informed them about the Form 2b concepts and advantages of our state-of-the-art RiLine60 components.

The Efficient Rittal Busbar System - RiLine60
Our engineers drafted a complete design of the panel with RiLine60 components and accessories after receiving panel drawings from the customer. With RiLine60, Forest Press was able to achieve the following: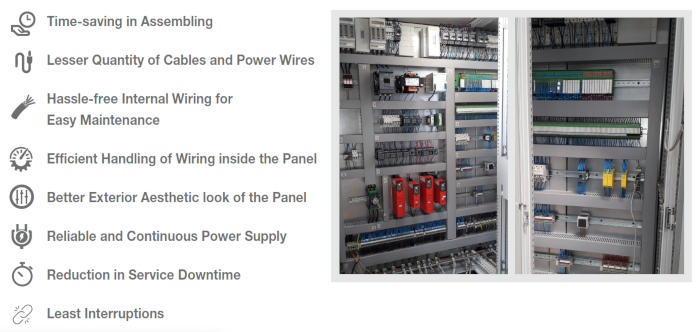 Partnering for Efficiency
The analysis and suggestions presented by our team of technical experts helped in simplifying their requirements. Unlike the previous suppliers, Rittal was a One-Stop Destination for all the requirements presented by Forest Press Machineries. We provided them with Enclosure and RiLine60 Busbar systems with complete accessories like OM Adaptors, CB Adaptors, Flat Copper Busbars, Laminated Copper Busbars, Conductor Connection Clamps, Connection Cables. We also extended our excellent technical support for the project as per their need. Satisfied with the solutions presented by us, Forest Press Machineries granted us the project to deliver our leading RiLine60 solutions to their company.
Rittal – The System. Faster - better - everywhere.
Rittal is World's Leading Systems provider for Enclosures, Power Distribution, Climate Control, IT Infrastructure and Software & Services. Developed using state-of-the-art technologies, our products offer definite benefits to the customers in particular with regard to quality, technical capability, range and availability 24/7, 365 days a year.