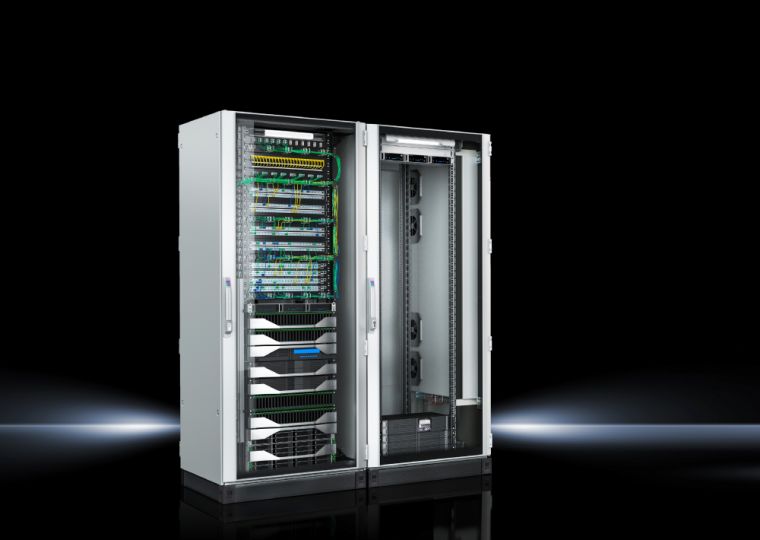 Rittal Edge Data Center - Simplifying Infrastructure Solution to AT&S
Rittal is one of the leading names for manufacturing top-notch infrastructural solutions. Rittal developed Edge Data Center or Micro Data Center, is an integrated data center infrastructure solution. It's designed for mission-critical server room applications. An integrated DC solution resolves ease of manageability and growth potential for the organisations.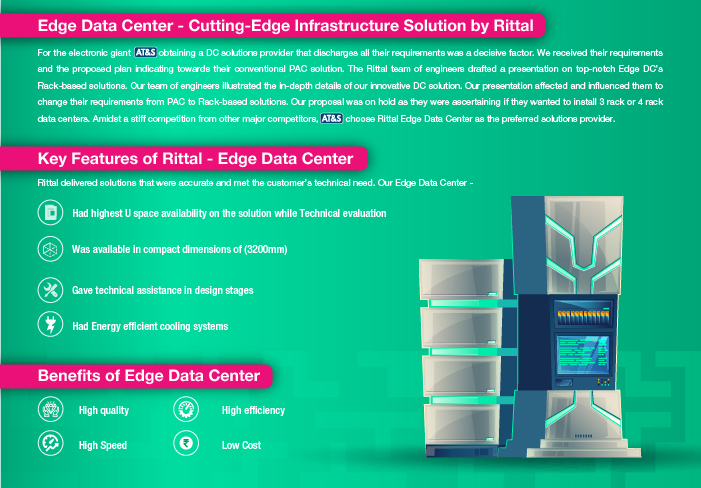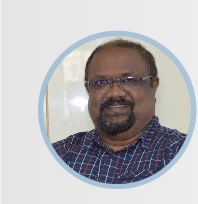 Client Testimonial
Rittal did a very professional job of handling our project from the order confirmation until DC 'go-live' and post 'go-live' fine tuning of their equipment with full load. Rittal was especially patient with our project delay and and the resulting timeline shifts and adjusted and spaced out their deliveries and implementation activities to our requirement perfectly. I was particularly impressed with this aspect of their customer friendliness.
Anthony Balraj
GM - IT
AT&S India Private Limited
Highlights of Rittal - Edge Data Center
The cutting-edge features of EDC along with our reputation in Indian and World market helped us to crack this deal with AT&S. From the initial stage of presenting our solution till its final execution, everything was handled in Rittal style; Professional and Ethical. Regardless of lags and timeline shifts, we understood the importance of our involvement until the final stages of execution including the post 'going live' stages. This helped us in cementing a strong bond with AT&S and our assistance was duly acknowledged by the technical engineers at AT&S.
Rittal - Faster - Better - Everywhere
Rittal is World's Leading Systems provider for enclosures, power distribution, climate control, IT infrastructure and software & services. Our team of service partners and trained service engineers help us to provide innovative maintenance services in Rapid Response time, Ensuring impressive and dependable systems in full availability with all application areas worldwide, 24/7, 365 days a year.