True to the fact that both the Construction and the Power Supply industry have to grow in unison for the development of the nation, Schwing Stetter India and Rittal India have been growing stronger together in the last two decades. With a keen customer-oriented solution offering built on reliability and quality, Schwing Stetter India places trust in Rittal's world-class system solutions.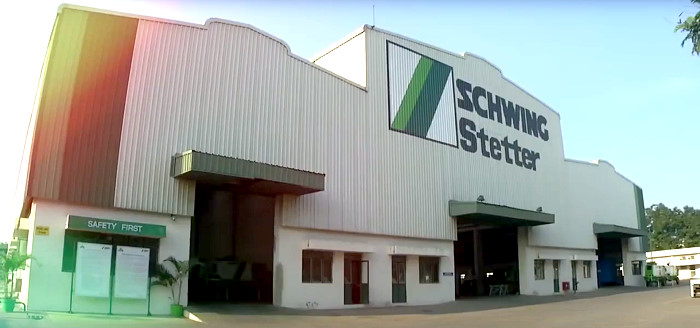 The Schwing Stetter site, India
SCHWING STETTER - A LEADER IN THE CONCRETE CONSTRUCTION EQUIPMENT MANUFACTURING
India is expected to become the third-largest construction market globally by 2022. Schwing Stetter India, being the pioneer of concrete construction equipment manufacturers in India, caters to the customers with world-class concreting equipment.
Their wide range of products that include Batching Plants, Pumps, Mixers, and Trenchless Equipment play a vital role in the Concrete Machinery industry.
Schwing Stetter is the first company in India to popularize the concept of the mechanized concreting process, creating an ecosystem of concrete production, transportation and placement solution providers in the country.
HOW HAS RITTAL HELPED SCHWING STETTER?
Several government initiatives in the field of construction will attract investment in the industry which in turn keeps the demands on Schwing Stetter always fluctuating. Rittal has consistently supported Schwing Stetter with the delivery of quality products like enclosures ranging from small to large Enclosures, Switchgear assembly accessories, Busbar solutions and Fan and Filter units
Rittal's products are used for various Schwing Stetter applications and in concrete construction equipment such as Concrete Batching Plant, Concrete Boom Pump, Concrete Pump and Concrete Truck Mixer. Rittal also supports Schwing Stetter India with the supply of customised enclosures with special cut-outs required for each specific application.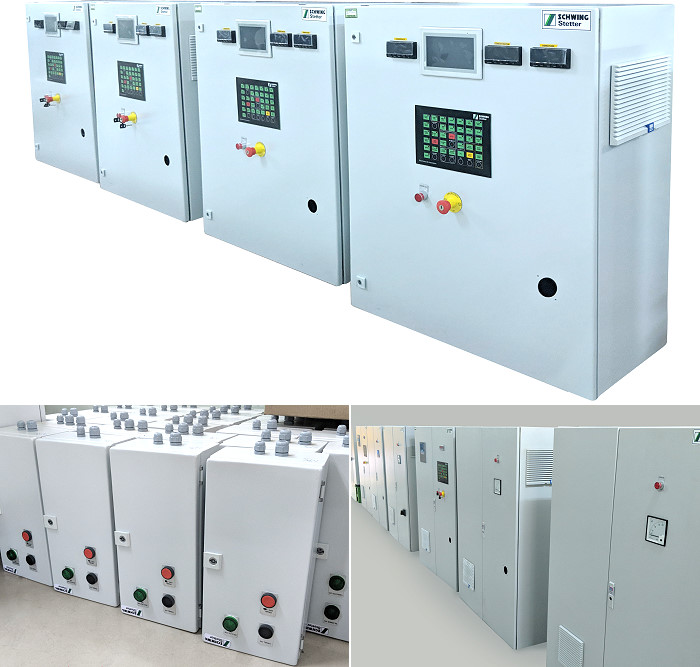 Rittal enclosures at the site
THE TRUST FACTOR
The trust factor and the on-time delivery of Rittal's world-class system solutions have been the foundation of our two-decade-old partnership," says Mr. Dharmaraj S, Senior Manager, Electronics, Schwing Stetter, India.
The operational reliability of Rittal's products and solutions has helped Schwing Stetter to deliver quality products in the Infrastructure and Real-estate sector. Schwing Stetter has rewarded Rittal with the Best Delivery Award in 2017 for meeting the customer requirements on-time.
THE WAY FORWARD
Schwing Stetter is looking forward to working with Rittal's customized special enclosures. The two-decade relationship is a testament to their trust in Rittal India.
Rittal's quest to provide futuristic solutions is fuelling Schwing Stetter's tomorrow, enabling them to redefine the field of construction.
RITTAL INDIA
Rittal is the world's leading systems provider for enclosures, power distribution, climate control, IT infrastructure and software & services. Developed using state-of-the-art technologies, our products offer definite benefits to the customers in particular with regard to quality, technical capability, range and availability 24/7, 365 days a year.