Rittal Middle East bags the GEC Award 2015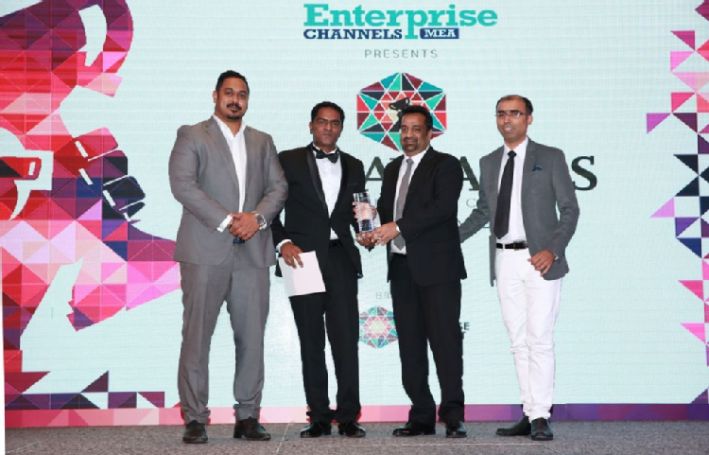 2015-11-06. "Top Vendor- Infrastructure"
Date /Location: 15th October 2015, Dubai
AWARD Title: " GEC Award 2015 - Top Vendor- Infrastructure "
Publication House: Accent InfoMedia, Magazine: Enterprise Channels MEA
Recognized for:
Appreciating contributions and continued strategic plans for the Channel by Rittal during 2014-2015 and forward
Achievements to date and plans for the regional market - related to our IT portfolio business and merits for 2014-2015
Commitment to Channel Growth and Innovations in the Industry
About the event:
The event Global Enterprise Connect Awards – the benchmark for outstanding performance throughout the Middle East, & Africa IT industry and Organized by Enterprise Channels MEA is an enterprise solutions advisory for channel partners, focusing on the impact of ICT as a solution on the market in terms of enhancing productivity of the workers and efficiency of the services. We emphasize on how the channel partners can improve their scope of earning by embracing business around the solutions. Our audience comprises channel partners including resellers, SIs, Service Providers, ISVs, ISPs, network integrators, VADs, CXOs of all vertical market segments (including Hospitality, Healthcare, Retail, Education, Media, Govt. and BFSI, etc).
Winners Quote by Mr. Joseph Najjar, Managing director - Rittal Middle East FZE:
"This is indeed another milestone for RME with great success and breakthrough achievements. This award would not have been possible without the support & commitment from our regional partners and relentless pursuit of our sales force aimed at increasing customer intimacy & market penetration, which really reinforced the Rittal brand in our focus markets, while strengthening the appeal of its Data Centre solution and IT Infrastructure portfolio."