ISO Certification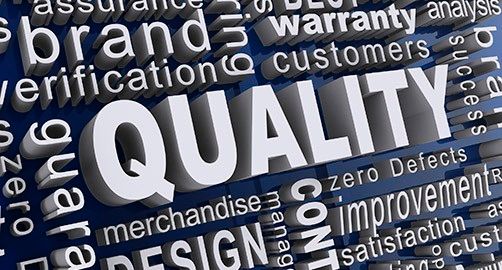 ISO Certification
The Standard of Quality
The perfect concept requires perfect execution to ensure customer satisfaction and a company's continuing success.
Rittal's "philosophy of quality" stands for perfect and efficient manufacturing, professional sales, reliable service and dependable delivery.
Translating this philosophy into a quality management system that meets the latest technological standards - as specified by the ISO 9004 manual - requires the full involvement of every employee and it challenges the company to meet costumers' requirements and to constantly strive for better solutions.
Rittal's compliance with ISO 9001 has been certified for all U.S. and worldwide manufacturing facilities and distribution centers by an independent, internationally recognized authority: DQS - the German Association for the Certification of Quality Management Systems.
We strive to have every product and service we provide offer clear advantages and benefits to support our customers in their quest for quality.
As a company that seeks to establish long term partnerships with its customers, we pledge to continue working toward common success.
View Rittal's Group ISO 9001 Certificate (.pdf)
View Rittal System Ltd. ISO 9001 Certificate English (.pdf)