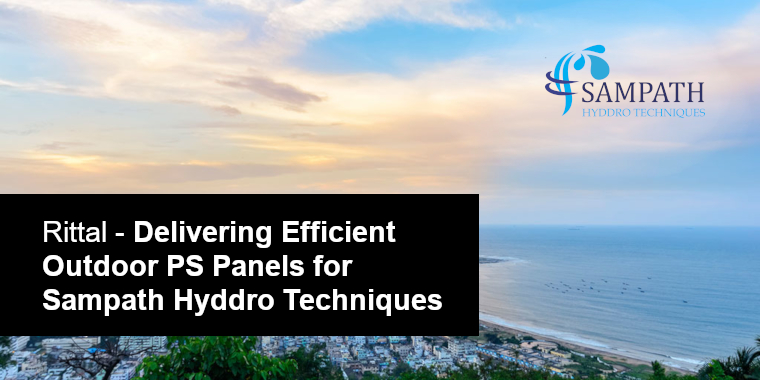 The Greater Visakhapatnam Municipal Corporation (GVMC) is the chief governing body of Visakhapatnam city, Andhra Pradesh and one of the efficient civic bodies in South India.
GVMC was facing losses arising out of water supply to bulk users in their constituency. To tackle this problem, GVMC decided to adopt and implement digital water metering systems in all their respective areas. These systems helped in providing accountability of water supply and check revenue losses arising out of water leakages as well as fraudulent practices in metering, supply and revenue collection. The meters helped in the collection of data from bulk consumers as well as individual houses so they can be relayed and monitored at the SCADA control center. This unique initiative undertaken by GVMC won them the National Urban Water Award of 2011-2012 from the Union Ministry of Urban Development (MoUD).
To undertake this significant project of implementation of digital water metering systems, GVMC selected NCC Limited, one of the leading engineering procurement and construction firms from Hyderabad through a global tendering system. NCC limited assigned the execution of the project to Sampath Hyddro Techniques (SHT), who is specialized in building solutions for bulk water supply projects. The water metering systems comprised of various critical components, hence it was essential for SHT to house them with sufficient protection.
Challenges faced by Sampath Hyddro Techniques
Sampath Hyddro Techniques was using locally fabricated panels to collect the data from field instruments & digital meters and send the same to SCADA control center. These panels were not efficient and compromised on the safety of the installed electronic components. The panels presented the following concerns:

To overcome the challenges presented by existing panels, SHT needed superior enclosure solutions.
The Rittal way of Collaboration

 
Rittal was previously associated with Sampath Hyddro Techniques, where we had delivered Rittal panels for one of their projects. Recalling our previous association, SHT approached us again to explore our enclosure solutions for this critical project. We took them on an excursion of our facility and provided sufficient references of our PS panels which are seamlessly suitable for the application. Our PS panels were superior and presented the following aspects:
Suitable for outdoor installation
Increased IP Rating
High Corrosion Resistance
Improved Paint Quality
Conformance to industry standards
Also, during the course of interaction, our team had presented the reference of IT panels supplied for the Visakhapatnam smart city project. Content with the results, we were assigned to provide our state-of-the-art PS panels with a customized size for this project.
Benefits of Rittal PS Panels
Our previous association with Sampath Hyddro Techniques benefitted us in understanding their requirements and workings. We conferred them with PS panels that were efficient and presented significant features. Our panels were made with Zinc rich PP coating making it suitable for outdoor application. They came with hose proof hood for filter units to provide better ventilation without reducing IP rating. The filter units were equipped with rain canopy for providing better breathing to the panels.
Our PS panels presented the following benefits for the customer:

Contributing to Technical Efficiency
Rittal provided SHT with 186 state-of-the-art PS panels to be installed across the city for areas under GVMC. We assured them with all the technical support and delivered the panels under the stipulated time. The first panel and subsequently, all the panels are to be installed at different locations to transmit the data collected from digital meters to the SCADA control center. This has helped us in developing a lasting partnership with Sampath Hyddro and we look forward to making our resources & services available for future requirements.
Rittal - Faster - Better - Everywhere
Rittal is World's Leading Systems provider for enclosures, power distribution, climate control, IT infrastructure and software & services. Developed using state-of-the-art technologies, our products offer definite benefits to the customers in particular with regard to quality, technical capability, range and availability 24/7, 365 days a year.