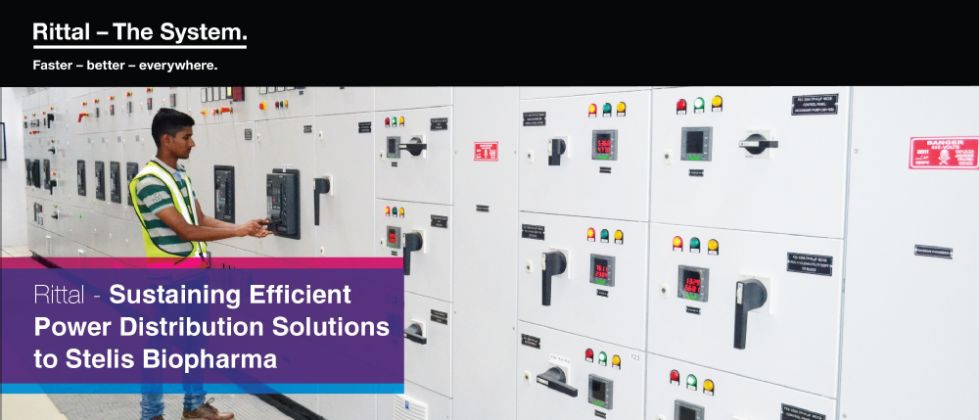 Rittal - Sustaining Efficient Power Distribution Solutions to Stelis Biopharma
Stelis Biopharma (Strides pharma group) is a vertically integrated biopharmaceutical company based out of Bangalore. Stelis were on a lookout for a power distribution service provider compliance to IEC standards to simplify their requirement of excellent functional clean room performance and maintenance-free operation for their new factory at Doddaballapur.
Rittal India capitalised the opportunity to closely work with Tesla engineers who were supplying electrical solutions to Stelis and Strides pharma for a long time.
Addressing the Problem
As this project was for the new factory of Stelis, it was considered as a fast-track project where we had to give solutions to accommodate MCC, PDB and APFC panels designs within the specified space.

Partnering in Innovation
Due to our technical expertise in the area of Power Distribution and allied solutions, we were able to collaborate with engineers from Tesla who is the integrator and NNE Pharmaplan who are the consultants for this project. We understood the requirements of Stelis biopharma after talking to their representatives. We could harvest the trust of Stelis after we updated the VP and Project head of Stelis about Rittal solutions and our quality parameters. Content with our information we were roped in to simplify their requirements along with Tesla.
Outcome of Rittal Solutions
Ri4Power Panel was the leading design adopted by Rittal team to simplify the needs of Stelis Biopharma Ltd. The leading-edge Ri4Power design was perfect and fit in accurately within their specified space.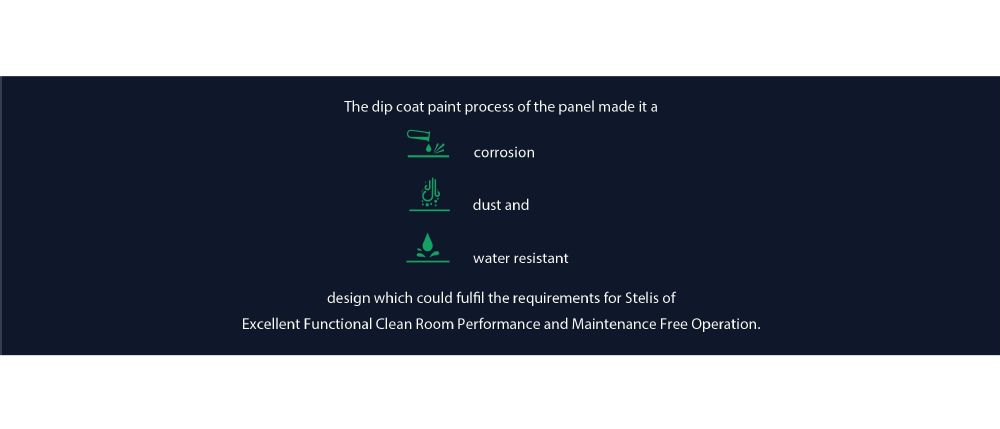 Tesla engineers were very happy in implementing the solutions as they took only less time to integrate due to drilless design and flexibility & scalability of the Ri4Power panel design. Rittal along with Tesla engineers provided power distribution panels for low voltages, main & sub main distribution boards, auto power factor correction panel (APFC Panel), generator systems & uninterruptible power source (UPS) panels, motor control systems: across-the-line starters, soft-starts, VFDs Panels.
Stelis Biopharma was certainly happy with the solutions we delivered along with Tesla engineers to their new factory. They were content with the fact that we could facilitate a fast-track solution for their new factory and meet their demands accurately. This helped us to generate a goodwill with Stelis Biopharma.
Rittal - Faster - Better - Everywhere
Rittal is World's Leading Systems provider for enclosures, power distribution, climate control, IT infrastructure and software & services. Our team of service partners and trained service engineers help us to provide innovative maintenance services in Rapid Response time. Ensuring impressive and dependable systems in full availability with all application areas worldwide, 24/7, 365 days a year.