The International Centre for Theoretical Sciences (ICTS) is a subsidiary of the Tata Institute of Fundamental Research (TIFR), established in 2007. They offer research and outreach programs in Physics, Astronomy, Cosmology, Mathematics and Biology. Within just a decade, the institute grew to be an international hub of science.
ICTS CHALLENGES & REQUIREMENTS
As a research organisation, most of the work at ICTS is compute- intensive which demands a lot of High Performance Computing (HPC) clusters and storage units. ICTS requires all their HPC clusters to be up and running round the clock with zero maintenance downtime.
"In the conventional data centre, there is a challenge to maintain a uniform airflow across the rack, the data centre upgrades were never easy" explains Mr. Srinivasa R, Scientific Officer, IT, ICTS.
The requirement was to provide an effective Data Centre Cooling solution that is energy and cost-efficient within their existing space.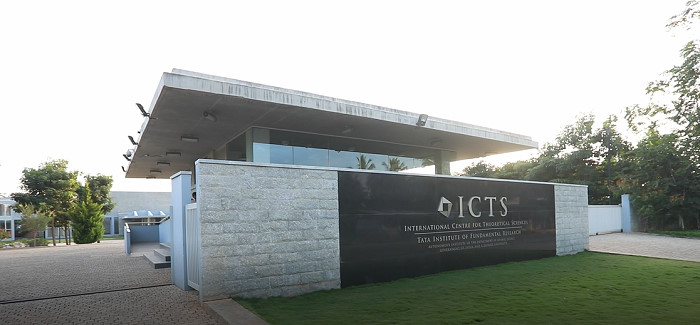 THE SOLUTION
Rittal provided a 12 Rack Solution with 7 Liquid Cooling Packages LCP CW to meet the Data Centre requirements of ICTS. Our TS IT Server racks and Liquid Cooling Packages are ideal for modern high-density server requirements as that of ICTS, which requires a great load and emits heat from the racks through blade servers.
The Rittal Advantage
Robust Server Racks - The modular TS 8 enclosure systems with sturdy 16 fold hollow frame can hold weight of up to 1,600 kg. The racks are equipped with 3 phase painting for a superior finish, and comply with EIA 310, DIN 41494 and IEC 297 standards.
High-Performance Cooling - The LCPs use chilled water as their cooling medium and deal with very high heat loads of as much as 55 kW per rack.
Minimal Footprint - These powerful units maintain a 12-inch wide footprint, enabling to double the cooling capacity without taking up additional floor space.
High-Tech Fans - Cooling units are inbuilt with "Hot-Swappable" EC Fans. These fans have been moved to the front of the LCP – on the cool side away from maximum heat – which will extend the life of the fans.
Fire Monitoring and Early Detection – Rittal's CMC III monitoring systems offer early fire detection capabilities. It includes a central processing unit which communicates with the data centre for a variety of temperatures access, leakage, smoke/fire and humidity in the enclosure. The racks open automatically in case it gets too hot. The consumption can be monitored and evaluated right down to the server unit itself – an important step towards energy efficiency.
RITTAL'S 12 RACK SOLUTION WITH 7 LCP CW: SITE PICTURE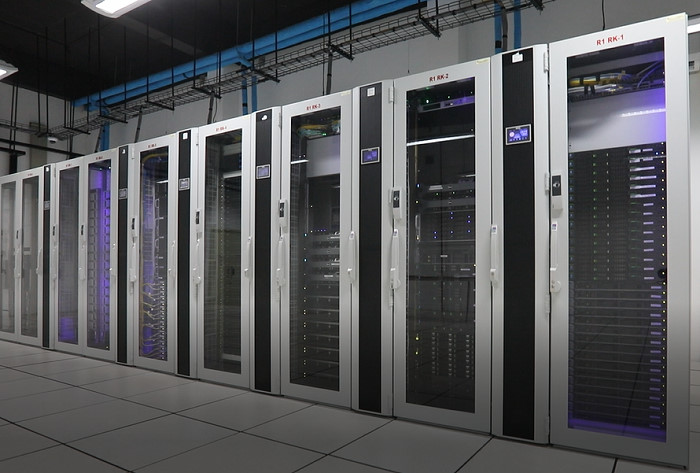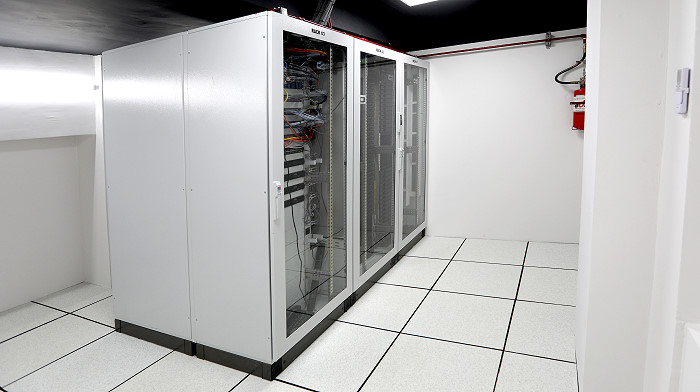 CUSTOMER TESTIMONIAL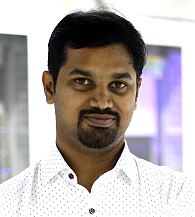 "We found Rittal's LCP cooling solutions to be highly modular, scalable and customised for a dense server environment. Rittal's closed-loop Solution always ensures a high delta-T for better performance. The team helped us at all stages of analysis, planning up to the implementation. Rittal's solution provides us with a painless upgrade, easy maintenance with zero downtime and effective remote management."
Mr. SRINIVASA R
Scientific Officer, IT, ICTS
A SUCCESSFUL ONGOING RELATIONSHIP
ICTS was very satisfied with Rittal's LCP CW solutions and approached us for a second requirement to build a disaster recovery centre. The challenge here was to accommodate high-density racks with cooling in a single rack row. Rittal could successfully implement a 3 Rack Edge Data Centre based system with a 1400 mm deep special rack suitable for new age servers. The disaster recovery centre enables efficient archiving of all of the data at ICTS.
With 5 years of customer satisfaction, Rittal's smart, scalable and energy-efficient IT solutions have helped earn a promising customer, ICTS.
RITTAL INDIA
Rittal is world's leading systems provider for enclosures, power distribution, climate control, IT infrastructure and software & services. Developed using state-of-the-art technologies, our products offer definite benefits to the customers in particular with regard to quality, technical capability, range and availability 24/7, 365 days a year.