The Next Big Thing for Enterprise IT infrastructure: Edge Computing
2017-07-15. Mississauga, ON - A special blog by Olivier Bousette, Manager, IT Solutions, Rittal Systems Ltd., who completes 20 years at Rittal in July!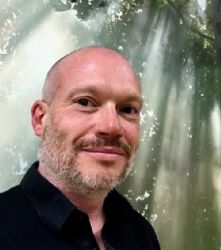 By now, whether you like it or not, realise it or not, you have transitioned to the Cloud for many of your business processes. Even the staunch skeptics have been convinced that moving to the Cloud enhances ROI by reducing costs associated with on-premise infrastructure, reducing downtime and resources.
However, the key issue with the Cloud still remains how to secure that top sensitive information while accessing vital data to optimize production and prevent mal-functioning and product defects.
That's where Edge Computing comes in: by bringing data processing closer to the edge of the cloud instead of staying in the central data warehouse in the cloud. Think of it like a circulatory system: The heart is the on-premise IT system that holds the critical information vital for the life of a business, while Edge Computing is the flow of data through the veins of the business right to the edge. This helps to quickly communicate data that can be used to detect any drop in temperature or breakdown of a part that may cause a system to breakdown, re-route work flow to prevent a catastrophe, and ensure that production continues uninterrupted.
It is important to note that Edge computing does not replace cloud computing; it is an analytic concept created in the core of a cloud then pushed out to the edge.Edge Computing is ideal for IoT solutions, as connected systems can convey information faster to streamline manufacturing, communicate and prevent disasters. It also offers great value for the departmental and traditional line of business applications by bringing information closer to those who need it to run a business or a data centre.
A 2016 study from Business Insider and BI Intelligence includes a forecast that 5.6 billion IoT devices will be employed by enterprises to enhance data collection by 2020. Deploying Edge Computing for IoT devices can be a complex task, as it represents a big change in both operations and distribution.
To truly remain on the cutting-edge of business, look to partner with Companies with the expertise to bring you the equipment and support to make Edge Computing your reality.
For instance, when you're selecting crucial equipment, ensure that they do not have to be taken out of service or replaced to accommodate parts, cooling or power solutions. They must be designed for easy maintenance, conform to global certification standards, have a wide range of power distribution systems to meet current and future needs.
Most important, ensure that they are fitted with sensors, scanners, tags and other connected parts, to communicate vital information to edge-focused servers, so that mission-critical decisions can be implemented, saving time, resources and energy.
Download our Edge Computing handbook which highlights some of our turnkey solutions for businesses and data centers that are taking information technology to the edge of possibility!
Olivier Bousette is Manager IT Solutions; Product Manager and Development for Rittal IT Infrastructure products, Technical Specialist in Data-Center design (CDCDP, CDCAP, CDCEP, Certified Data Center Designer, Audit and Energy Professional), and project management for multi-tier level infrastructure projects. Congrats to Olivier on completing 20 successful years at Rittal Systems Ltd. on July 2, 2017!