Paint Program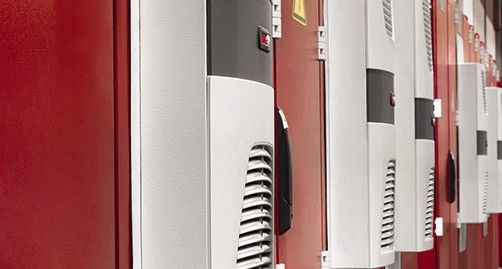 More colors to choose from to protect and enhance your enclosures
Rittal has enhanced its pallet of standard colors to include 28 different hues that can be applied to a host of products The main tasks of the painting is to protect underlying materials. For sheet steel housing, there are the following types of painting:
1. Standard paint finish (when the customer has not ordered a special one)
2. Paint for outdoor installation in partially sheltered outdoor areas without direct UV radiation
3. Paint for interior with humid climate (tropical paint)
4. Chemical paint
In a series of products, our competitors rely mostly on powder coating. To show the relevance of the proper surface protection, we have performed a 180 hours salt spray test with two sheets. Rittal cabinets have a very long life because of the good corrosion resistance.
To learn more about how Rittal's painting can protect and enhance the life of your enclosures, please contact us at marketing@rittal.ca