System Consulting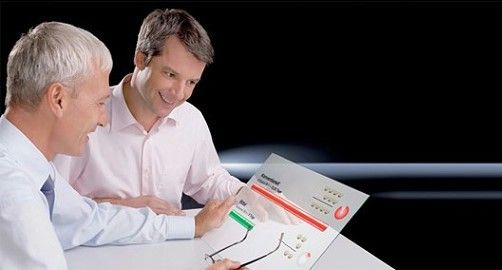 Systematic advice
Rittal Industry Solutions will advise you in four stages:
Step 1: Analyse the current situation

Rittal follows a systematic approach to solution-finding. The starting point is a customer-specific analysis of the current situation at all levels:

Products, tools and software used

Defined processes and procedures

Effectiveness of the solution

Step 2: Identify potential

The second step is to uncover the potential for time and cost savings. An individual evaluation scrutinises data consistency, technology efficiency and the possibilities for process optimisation. In many cases, the first savings are already apparent at this stage.

Step 3: Implement measures

With corresponding support from Rittal, the customer can now translate the theoretical results into concrete efficiency-boosting measures. Rittal possesses all the necessary intelligent tools, solutions and systems. Each component is perfectly integrated – without compromise, without the need for improvisation.

Step 4: Performance review

A systematic approach is the key to significantly enhanced efficiency. To this end, Rittal offers a complete package (products, planning and software, service and support). After a defined period, we join you to review the success of the implemented measures.