Dr. Thomas Steffen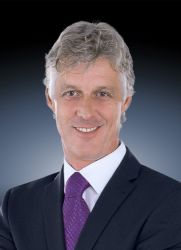 Managing Director Research and Development
Born in 1961, he studied mechanical engineering at the RWTH Aachen University and business administration at the (distance teaching) Fernuniversität Hagen.
He was Senior Department Manager, Quality Management from 2001 to 2004. Then, until 2007, he was Divisional Director, International Quality Management at Rittal, where amongst other things he set up a worldwide service organisation for all Rittal products in the industrial and IT sector.
He has been Managing Director Research and Development and Quality Assurance since 2007.