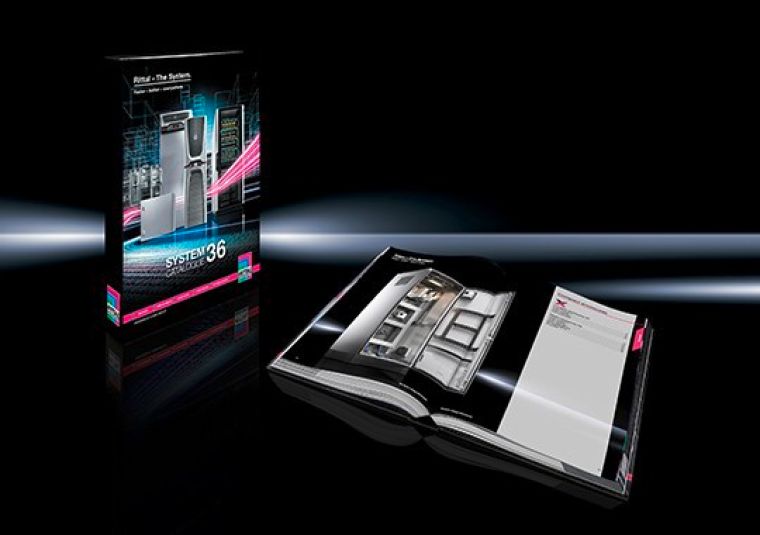 Rittal's new System Catalogue 36 presents the company's complete portfolio for the IT and manufacturing industries – addressing the needs of design engineers, switchgear manufacturers and data centre operators. The 1100-page publication provides facts and figures on the world's broadest range of industrial enclosures, power distribution, climate control and IT infrastructure products. Also the catalogue will feature solutions from Rittal Automation Systems and from Eplan. It is available both in hardcopy and online, and has been published in German and English, with 13 further languages to follow shortly.
Rittal's new System Catalogue – edition 36 – provides IT professionals, and control and switchgear manufacturers with a comprehensive picture of Rittal's entire product portfolio. This includes solutions for industrial housings and enclosures, power distribution, climate control and IT infrastructure, as well as software and services. Moreover, the publication now features automation technology and handling tools for workshops. Users will also find practical guidance on the broad range of software for the efficient design and configuration of control units and switchgear available from sister company Eplan.
Edition 36 embraces the digital age, with a clever combination of hardcopy and online formats. Further useful resources on all products are accessible via this website. The PDF version of the catalogue links the order number to the corresponding product landing page on the Internet. At the click of a mouse, users can pull up datasheets, configuration tools, CAD data, videos, certificates of conformity, performance diagrams, approvals, assembly and operating instructions, plus much more.