Rittal offers Free Climate Inspections to complement the Summer Cooling Promo!
2020-06-26. New: Free Energy Audit promotion on Industrial Enclosure Climate Control units provides insights into thermal risks, reduces energy consumption costs!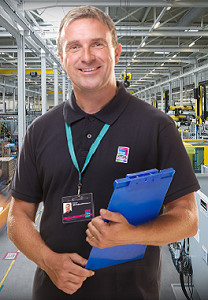 Mississauga, ON. Rittal Systems Ltd., a manufacturer of electrical enclosure cabinets for power distribution systems, climate control systems and IT infrastructure, has launched its annual
Summer Cooling Promo
, offering substantial savings on its world-famous climate control solutions from May 1st to August 31st, 2020.
In conjunction with this promotion, Rittal has created a program to promote energy consumption audits in production facilities and data centers. Those interested will receive a free Industrial Climate Control Inspection conducted by your local Rittal representative. Click here for more details .
"On the plant floor and throughout a data center, heat becomes any electronic device's worst enemy," says Tim Rourke, President, Rittal. "Failure to detect and control even small fluctuations in temperature inside an enclosure can cause major damage that leads to production shutdowns and service interruptions.
Our Climate Inspection program is designed to provide valuable insight into where a facility is exposed to thermal risk, and to identify places where our new energy-efficient air conditioner technology can reduce consumption costs."
Rittal's line of energy efficient air conditioners can provide up to 75% energy savings, a significant advantage that can bring a rapid return on investment to facilities that switch to using the newer systems.
"As equipment continues to be downsized, heat becomes an even bigger problem," says Rourke. "The Energy Audit program will identify not just dangerous hot spots that need immediate attention, but will highlight areas of energy savings, that customers can realize with our new technology, even in those areas that aren't experiencing immediate thermal management problems."
The company's Canadian operation, Rittal Systems Ltd., is based in Mississauga, ON. North American manufacturing is done by Rittal Corporation of Schaumburg, IL, a subsidiary of German firm Rittal GmbH & Co. KG.
To learn more about Rittal's climate control solutions, visit www.rittal.ca/climatecontrol . Contact your Rittal sales rep at 1 800 399 0748 or marketing@rittal.ca if you are interested in the free Climate Inspection!