About Us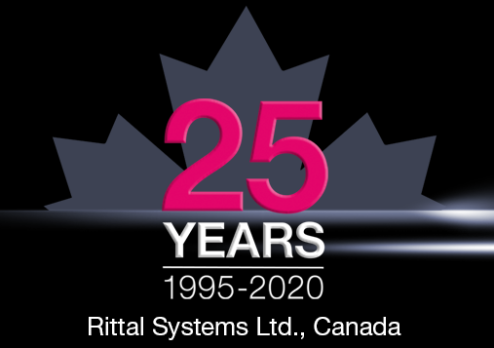 We enjoy satisfying customers' wishes and challenges with innovative solutions.
Rittal Systems Ltd., headquartered in Mississauga, Ontario, is the Canadian Subsidiary of Rittal GmbH & Co. KG, Germany, which is the world's leading system supplier for enclosures, power distribution, climate control, IT infrastructure and software & services. Founded in 1961, Rittal is now active worldwide with 8 production sites, 64 subsidiaries and 9,100 employees. Rittal is the largest company of the proprietor-run Friedhelm Loh Group of Haiger, Germany, which has 12 production sites, 94 subsidiaries and 11,600 employees.
Rittal is innovation. Our progressive approach to engineering builds comprehensive and efficient system solutions in industrial and IT markets.
These solutions range from our pioneering role in modular enclosure technologies to our collaborative development of the industry-standard 19-inch server rack for IT. Today, we are using nanotechnology that markedly improves the efficiency of industrial climate control products. Through these innovations, Rittal has proven our commitment to meeting our customers' challenges.
Celebrating 25 years in Canada!
In 1995, Rittal Systems Ltd. was established in Mississauga, and it immediately secured its place in Canada as an innovative manufacturer of high-quality enclosures, IT infrastructure solutions, climate control solutions, and accessories. The success of Rittal Systems Ltd. across Canada facilitated expansion across the country and the establishment of sales and distribution facilities in Montreal, Calgary and British Columbia. Rittal maintains additional warehouse space and a state-of-the-art Modification center at their Mississauga location that spans over 10,000 square feet.
In 2020, Rittal proudly celebrates 25 years in Canada. We'd like to thank our partners, customers and all those who have helped us on our journey – here's to the next 25 years – and beyond.
Tools
A powerful alliance
AD Supplier of the Year
EFC Marketing Excellence
Data Centre Excellence