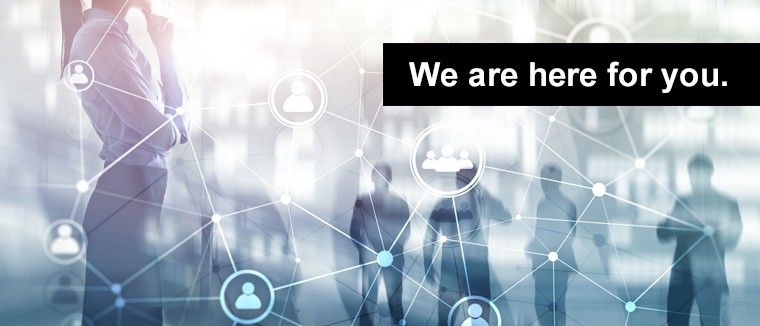 Update on the corona virus
Currently Covid-19 is spreading worldwide, reaching Germany as well. Rittal acts consistently to ensure availability and delivery capability for our customers as best as possible, and to protect our employees, suppliers and customers. For all of our subsidiaries and Germany, we are following the guidelines from in-country local authorities in order to decelerate the spread of the virus.
Do you have to expect consequences?
Please be assured that reliability of deliveries is a top priority for us. To that end, we are pleased to inform you that we are continuing to deliver on time. There are significant constraints on production and logistics, especially in Italy. So far, we have been able to and continue to make efforts to compensate for these restrictions. We have built up stocks and, if necessary, are resorting to replacement deliveries from other regions.
Our task force continuously evaluates our measures and adapts them to the current situation in order to maintain the usual availability and delivery schedules. Should difficulties arise that cannot be compensated for, we will inform you immediately.
Slowing down the spread of Covid-19
We have intensified all preventive measures at the sites. Our reporting chain with appropriate quarantine rules takes effect as soon as a suspected case of infection is detected. We have suspended travel activities, conferences, events and meetings, and communicate by telephone and video conference. We have massively increased hygiene standards at our sites. In the subsidiaries and at the production sites, we are taking additional local measures where necessary to slow down the spread of the virus.
We're standing by and ready to help you
We have taken precautions to ensure the key functions for our customers. Your usual contacts are also available for you from home. We have created the technical prerequisites for this. Instead of personal consultations, we are happy to set up telephone or video conferences for you. Our service technicians are currently on duty for you as usual.
You can also access our online shop "My Rittal" at any time, and orders are processed as usual. If you do not have an account yet, feel free to register at the above link. On this site, you can not only order, but also see a list of your orders and find links to the relevant product information.
Do you have any questions?
Should you have any questions, your local contacts will be happy to give you more detailed information. We hope you appreciate that – in light of the dynamism of the Covid-19 spread – it is impossible for us to predict future developments with comfort. We are ready to respond and will keep you in touch with what will happen.
Last update: 23/03/2020
Online Shop
Risk Assessment
Contact