Rittal Technology Briefing 2022
08.10.2021. Join us for our interactive event on Thursday 14th October, where we will cover the following areas: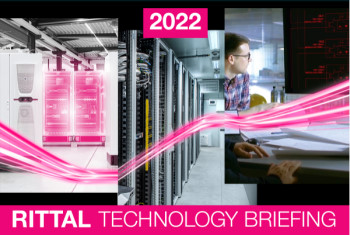 A preview of Rittal's latest digital innovations that open up new opportunities for customers in the digitalisation of the design, manufacturing and maintenance of electrical control and automation systems.
Avoiding the pitfalls when deploying edge data centres. There are lots of real-world applications for edge computing that can improve productivity, but there are also numerous considerations for deployment. Join us to obtain insights as to what to be mindful of and the steps that can be taken to ensure your deployment at the edge is a success.
Discover new indoor and outdoor enclosures and climate control systems that offer flexibility through systematic and multi-functional design concepts, with application engineering aided by advanced digital selection and design tools.
Followed by an open panel discussion - your opportunity to ask our experts questions.
Hosted by: Michael Mallia, Managing Director, Rittal ANZ and a panel of experts.
If you're ready to discover Rittal's latest digital innovations, successful deployment of edge computing and new enclosure systems hit the button below: