Cable clamp rail Mounting angle for TS, SE, PC, TP universal console, TS base/plinths, Flex-Block
Model No. SZ 4196.000
Product Lifecycle
Passive
Discontinued article.
Information on the discontinued articles
Product expires on 31.10.2020
This item is being replaced by
8619440
Cable clamp rail Right-angle section for VX, TS, SE, PC, base/plinth system VX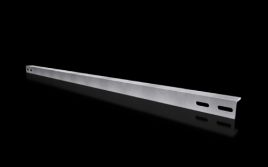 Close
Product description
For TS, SE, PC, TP universal console, base/plinth, for strain relief with cable entry.
The product was added to your wishlist
No. of packs*
* Pack of sale = 2 pc(s).
+ Product description
Description:
For strain relief with cable entry. Depth-variable mounting on a 25 mm pitch pattern of holes on the horizontal enclosure section or in the TS base/plinth / Flex-Block.

Material:
Steel

Surface finish:
Zinc-plated

Assembly instruction:
The fixing bolt for base/plinths is required for mounting on the TS base/plinth

Supply includes:
Assembly parts

To fit:
Enclosure type: TS
Enclosure type: SE
Enclosure type: PC
Enclosure type: TP universal console
Width: = 1200 mm

Dimensions:
Length: 1185 mm

Packs of:
2 pc(s).

Weight/pack:
6.83 kg

EAN:
4028177093676

Customs tariff number:
73269098

ETIM 7.0:
EC000322

ETIM 6.0:
EC000322

eCl@ss 8.0/8.1:
27400604

eCl@ss 6.0/6.1:
27400604

Product description:
SZ Cable clamp rail (right angle section), for W: 1200 mm

– Customers who were interested in this item were also interested in