Andreas Huck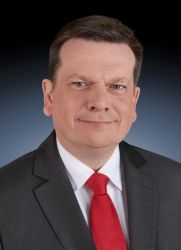 Managing Director Shared Service Center Loh Services and Finance and Administration at Rittal
Born in 1969, he studied business administration at the Justus-Liebig-University of Giessen.
From 1997 to 2017, he held a variety of management positions in the Finance and Controlling Division of Continental AG, most recently as Group Financial Director of the ContiTech Conveyor Belt Group Business Unit.
Since 2017, Managing Director of the Shared Service Centre at Loh Services and Managing Director Finance and Administration at Rittal.