Punched sections with mounting flanges for coupling section
Model No.
SV 9674.056
Discontinued article.
Information on the discontinued articles
This item will be discontinued on 15.02.2019
This item is being replaced by
8617130
Punched section with mounting flange, 23 x 64 mm for VX, VX IT, VX SE, AX plastic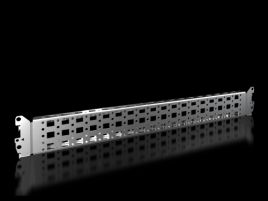 Click here for the successor item
Close
Product details
For assembling a Maxi-PLS or Flat-PLS busbar system directly beneath or above the circuit-breaker.
+
Product description
Description:
For assembling a Maxi-PLS or Flat-PLS busbar system directly beneath or above the circuit-breaker. This punched section with mounting flange may be used without conflict in conjunction with the compartment space side panel modules. It is attached to the outer level of the TS 8 enclosure system, but thanks to the PS punchings allows a mounting level as in the roof or base frame, thereby facilitating the use of busbar system attachment for the roof/base section.

Material:
Sheet steel

Surface finish:
Zinc-plated

Supply includes:
Assembly parts

To fit:
Enclosure type: TS
Width: = 600 mm
Depth: = 600 mm

Packs of:
2 pc(s).

Weight/pack:
1.35 kg

EAN:
4028177626515

Customs tariff number:
73269098

ETIM 7.0:
EC001900

ETIM 6.0:
EC001900

eCl@ss 8.0/8.1:
27400613

eCl@ss 6.0/6.1:
27400613

Product description:
SV Punched sections with mounting flange, for coupling section, for TS (W/D: 600 mm)

–
Customers who interested in this item also interested in